Throughout the year, Neighborhood Legal Services hosts a variety of meetings and community events. Check back often to stay up-to-date.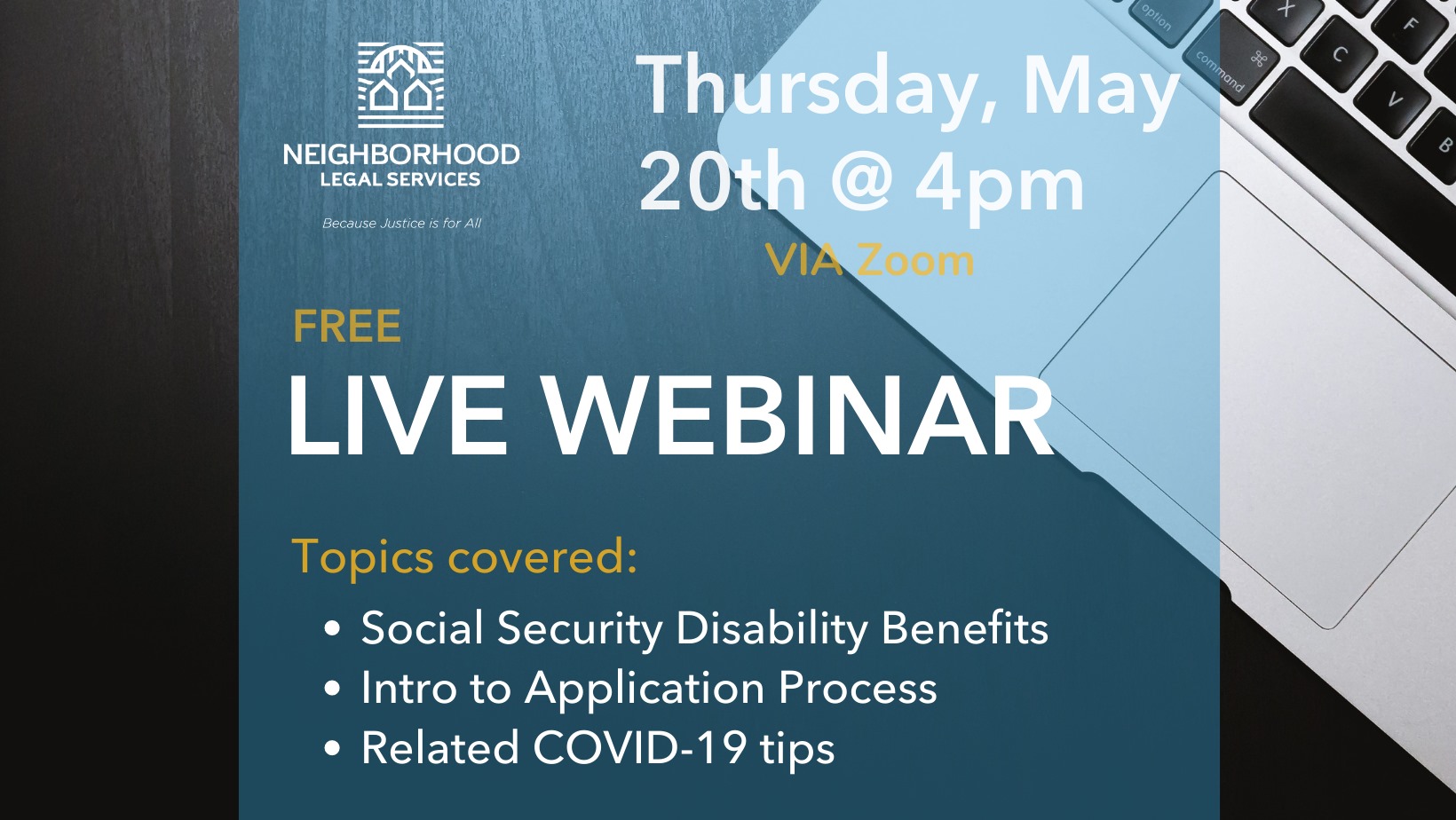 May 20, 2021  |  4:00 PM - 5:00PM
Thursday, May 20th from 4:00PM - 5:00 PM
Do you or someone you know have a disability? We are hosting a free webinar going over the basics of Social Security Disability benefits, the application process, and more. For more information click here.