Share Your Story of Justice
Has your life been changed by the legal aid that Neighborhood Legal Services provides? Click here to share your experience.
When Charlotte* agreed to marry a man who had already hurt her, she didn't think of him
as an abuser. Jay's anger could lead to cruel words and bruises from grabbing her too hard, but he hadn't hit her – yet. That started within a year of their wedding day, and his rage-filled outbursts escalated after they had a child. Pregnant a second time, Charlotte felt forced to move with Jay to live with his parents overseas. Isolated, barred from access to even her own money, Charlotte endured threats to herself and her children with a knife, a heavy mallet and the words, "Some people just need hit."
Eventually, back in the United States and more frightened than ever, Charlotte tried to file a temporary PFA (protection from abuse) order – but overwhelmed and afraid she was making the worst decision of her life, did it incorrectly. Soon after, she learned about Neighborhood Legal Services. An NLS attorney stood by Charlotte from their first conversation through the final PFA hearing. Most importantly, though, NLS opened many more doors for Charlotte than the one to a courtroom.
"My NLS lawyer spent time talking to me about what abuse is. I hadn't recognized a lot
of what Jay had done as abuse, because most of the people in my family exhibited those behaviors," she said. "One thing became crystal clear: Something I thought I had no choice in was actually abuse, and I didn't have to go back to it."
For over 53 years, NLS has been guiding people like Charlotte through formidable challenges to a place of security and stability.
*Names have been changed to protect the identity, safety and privacy of our client
Rena*, a grandmother in her late fifties was living with two young adults members of her family. The household was surviving on a combined annual income of approximately $17,000. Rena was hopeful to find a better paying job to provide for her family, but was not having any success. While conducting routine background checks, potential employers discovered previous arrests and minor criminal convictions. Rena did not deny that she made some bad decisions in her teens and twenties. These past mistakes were now part of a criminal record that included retail theft and substance abuse charges.
Hoping for a fresh start, Rena came to Neighborhood Legal Services after seeing a flyer one of her students had in the Sunday school class she taught. The flyer detailed how free expungement help was available. An NLS attorney met with Rena and was able to explain that with legal help she could expunge these records from over thirty years ago since Rena had no further criminal convictions and all court-ordered fines were paid.
To Rena as well as most of the general public, the word "expungement" is unfamiliar. Expungement is the process of going to court to ask a judge to seal a criminal record. After the record is sealed, criminal charges do not show up in a criminal background check.
Within six months, Rena's criminal record was successfully expunged with the help of her civil legal aid attorney. This meant that employers could focus on Rena's efforts to turn her life around rather than the poor decisions of her youth. Today, Rena is registered with a home health care service and supports herself and her family.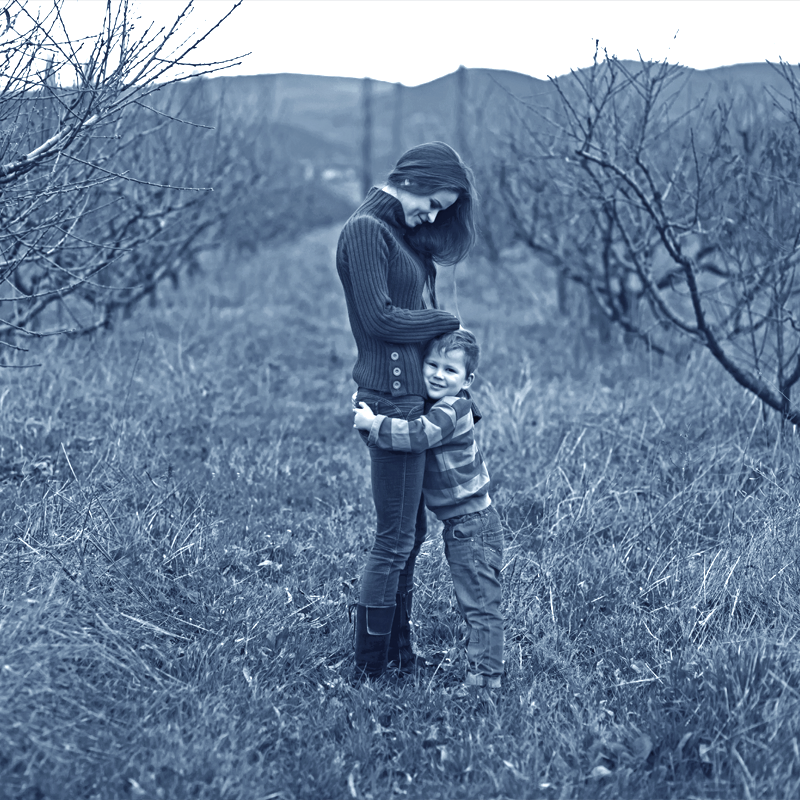 Ten. That's how many days in a row Sara's* husband beat her. When she escaped, her jaw and bones in her face were broken. Her eyes were swollen nearly shut, her body black and blue. Even the smallest movement hurt. Sara couldn't possibly care for her child during the surgeries and healing that followed. She had no family to turn to. So, a child services agency stepped in to help with emergency custody and shelter – temporarily, Sara thought. For a while, it didn't look like things were going to work out that way. When an NLS Attorney met Sara at court, she saw a petite young woman still marked with remnants of her beating, scared to death she'd never see her child again. After some calls, NLS learned that children's services had forgotten to request a judge's permission to return Sara's child to her. This meant the little one would remain in a stranger's home until the petition hearing. Before a parent advocate could arrive, two sheriff's deputies showed up to arrest Sara for a minor retail theft years ago. The caseworker at children's services was furious when she found out Sara had been arrested. Penalties and court costs had multiplied Sara's small $6 fine to more than $1,000. They didn't want to transport her, but they'd need a payment of at least $300.
The women's shelter where Sara had stayed came through with the money to pay her
fine just in time for the sheriff to pull her out of line to climb into the transport vehicle. An exhausted Sara spent the night at the shelter and was in court the next day with her NLS attorney where they were able to obtain a protection from abuse order against her husband. And because a parent advocate had been secured, she soon got her child back. Sara is now enrolled in school, well on her way to creating an independent life.